CONGRATULATIONS, EVERYBODY!!!
Congratulations today to Neil Kleid, writer of
Ninety Candles
and
Brownsville
, among others, on
his wedding today
. In the spirit of the day, I will refrain from all jokes about it, including gay marriage jokes and "I fucked your wife" jokes. None of that.
Instead, I will simply send my best wishes to a fine writer and raise my glass to the pair of ya.
*****
Congratulations also to Jason Rodriguez, who apparently is
engaged to a total badass
. Anybody with a story about how their best gal punched a dude in the face has done something right.
*****
Congratulations also to myself, for learning that
Sean Phillips has a blog
with lots of art samples all over the place. Much love to
Mo
, queen of the comics internet, for drawing my attention thither.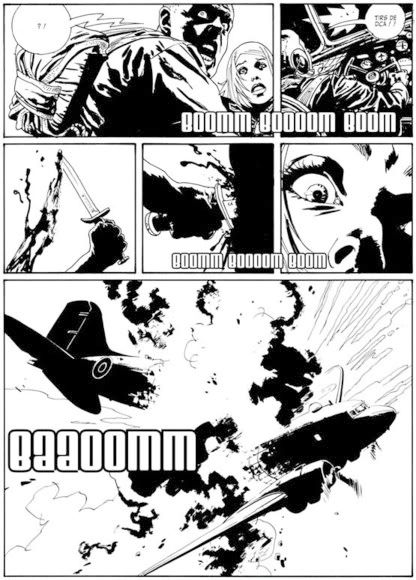 *****
Congratulations finally to Marvel Comics, for beating their own record and
announcing Ultimates 4
(Jeph Loeb and Ed McGuinness) before the last issue of
Ultimates 2
has even been
solicited
.
I'll go ahead and sum up the response for you:
"Ed McGuinness? That sounds great!"
"Why the fuck are they telling us about this
now
?"
And there you go. Me, I think it'll be good, though I'd still like to see McGuinness do maybe a short run on
The Incredible Hulk
in the meantime.