This week's stash - I'm on my way...
You know I haven't been to a comic book store in like three weeks? Life is insane.
'Course, the reason for LAST week was pretty good. Sitting in a hammock, rocking in the gentle breeze, sipping ice-cold beers to cool off from the sun, reading an ambling southern novel, munching on sliced ham and swiss cheese and potato chips when I got hungry... man, vacations are awesome.
But now I'm back and probably looking at a whole lot more shit to buy than just this week's releases:
Detective Comics #822
looks good, though I'm hoping Paul Dini will get a regular ongoing artist before too long.
The
Exterminators: Bug Brothers TP
has me hopeful, as I passed on this Vertigo series from the very beginning but have heard more and more positive buzz as time has gone on. This is a cheap way to see how the book's been developing and I'm happy to give it another shot.
Dusty Star #1
finally comes through from Image, and I remember Rick Remender shitting his pants over how good this was, so I'll be sure to pick it up. The subject material - cowgirls and robots? - really worked well in Kazu Kabuishi's
Daisy Kutter
miniseries two or three years back, so it's got a lot to live up to, but I'm enthused to give it a shot.
Emissary #2
should be fun - I enjoyed the first issue quite a bit. Plus, it's writer Jason Rand and artist Juan Ferreyra, the legendary
Small Gods
team, which is a lock for me.
Invincible #34
hopefully keeps up the great gust of life this book has hit over the last two or three issues. Really enjoying this book these days, a lot. Comes out with Image's other fantastic super-hero book,
Noble Causes #22
.
Punisher MAX #36
wraps up the Barracuda storyarc, and it'll be fun to see how we'll get to the opening scene from the arc (two words: feeding frenzy) from here.
Archaia Studio Press brings us David Petersen's
Mouse Guard #4
, which is probably the book I'm most excited about this week. It's
no secret
how much
I love this friggin' series
. (Also, there's an
eight-page preview
at Newsarama, for those interested...)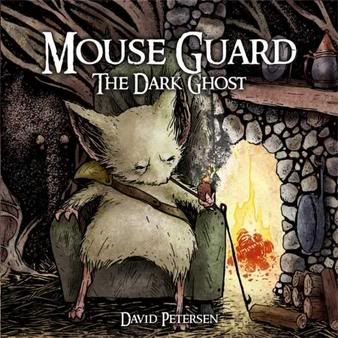 Kyle Baker's awesome
Nat Turner
gets its first two issues collected in
Nat Turner Vol 1 TP
, and while I'll be passing on it - already own this material - I'm looking eagerly forward to more of this story coming out.
Carla Speed McNeil's
excellent
Finder
series brings out a new trade collection from Lightspeed Press, titled
Finder Vol 8: Five Crazy Women TP
. Is this the first collection from her internet work? A while back now I remember her saying she was ending the printed serial installments and just publishing OGNs, with the "chapters" or whatever being available for free on the
Lightspeed Press website
.
Neil Kleid's epic "Jewish gangsters in New York" book,
Brownsville
, gets a very very affordable trade paperback from NBM this week, and it's probably worth picking up. I haven't gotten all the way through the hardback I bought a while ago, but
I sure liked
the preview I got to read before any of this came out.
Jeff Brown really, really pissed me off with his last book, but
I Am Going To Be Small
seems to be a humor thing, and I think that's how he functions best -
my favorite work
of his is still
Miniature Sulk
, and this looks like it might be along those lines. But I'm definitely not buying it blind. Gonna have to read some, first.
*****
Oh, and I'm listening to a new musician I really like. His name is Bill Morrissey - I heard him doing a soft, croaking cover of a Mississippi John Hurt song and tracked him down to what many say is his best album,
Standing Eight
.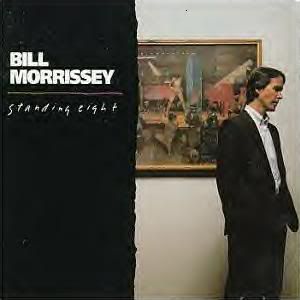 Now, that's an awesome name for an album to begin with, for those who catch the boxing reference. But the strength here is mostly the lyrics, which Morrissey delivers with a voice dried and drawn with alcohol and wistfulness. One of my favorite bits is the opening verse of the album, from the song "Handsome Molly":
I park my cab on Water Street
Waiting for a fare,
Watching young girls in their first heels
Step like colts across the square.
Fire on the ocean,
Thunder on the sea.
I think of handsome Molly
Wherever she may be.
Good stuff for those who like their songwriters to be storytellers.