Learning how to smile
Garumph. Wanted to do a full post today - including an advance review for a book I'm really psyched about - but I have to go to work earlier than I thought.
Ah, hell. Still, there are things I can point to left and right...
*****
First of all, I'm famous. I've been interviewing Mark Waid, been asked for pull-quotes for the backs of books I've reviewed, I'm dead sexy, and now I've been quoted in an Ait/PlanetLar press release.
Larry, Mimi and Josh are going back to press with
DEMO
,
Jax Epoch
and
Electric Girl
and I get to tell you what I think about that
here
.
*****
I've been talking about artist Mike Hawthorne for a while, having loved pretty much everything of his I've seen. We've got more stuff coming up, and thanks to an e-mail from The Man himself, I tracked down some preview art from his forum:
From his upcoming
Tales of the Teenage Mutant Ninja Turtles
issue(s
):
And from an
upcoming project
titled
Salem
: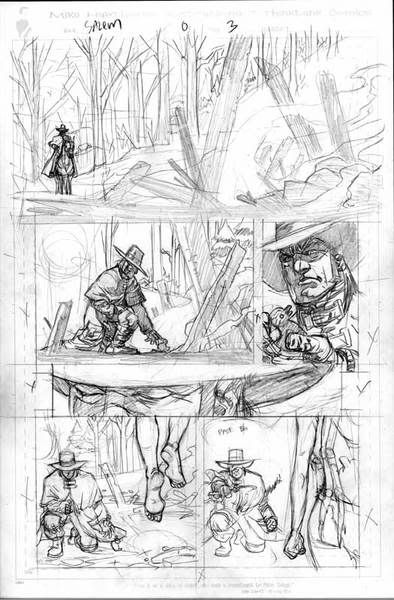 More art and details at the links.
*****
More art, also, at the CBR previews for
24seven
and Remender's upcoming addition to
Fear Agent
, "
Tales of the Fear Agent
".
"[
24seven
editor Ivan] Brandon maintains that
24seven
is not simply
Flight
featuring robots," though that seems as effective a pitch as I could possibly need. 'Specially with art from Eduardo Risso, Mike Huddleston, Rob G and more.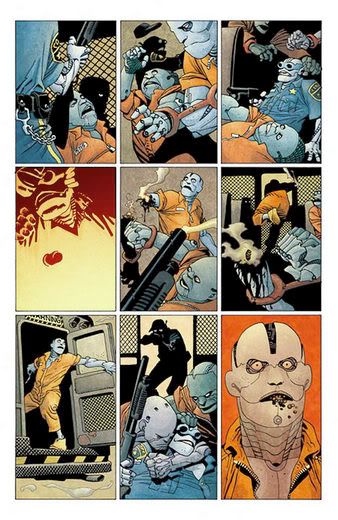 Characteristically, Rick Remender is less shy, tell us "The people involved so far [in the upcoming
Fear Agent
back-up stories] are a mixed bag of big names and under recognized geniuses." Given a list including Steve Niles, EJ Su, Kieron Dwyer, Eric Powell and Jason Latour, I'm inclined to agree.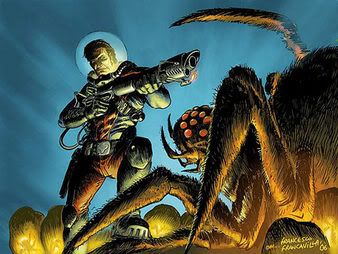 *****
Yes, I know there ain't no finish line, I know this never ends
I'm just learning how to fall and climb back up again
...