Elephantmen!
So,
Elephantmen
? Gonna be
so
awesome.
Seriously.
We're talking a major new book.
Think how cool
Hip Flask
is. Animals genetically and surgically transformed into giant man-like soldiers, trying to pick up the pieces of their lives now that the war is over.
Now think how cool it would be if, instead of being (at best) an annual book, it was monthly.
And every issue focused on a different character's story until a bigger overarcing plot emerged.
Think how fucking cool that would be.
And, then, imagine if art from the first three issues looked like this: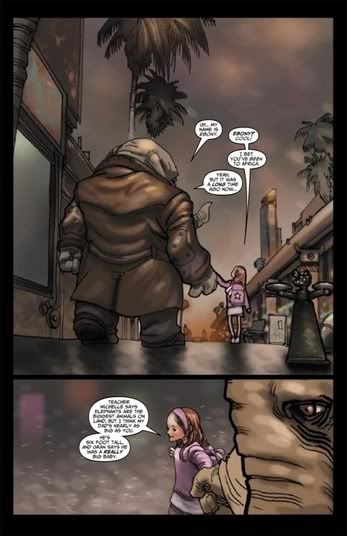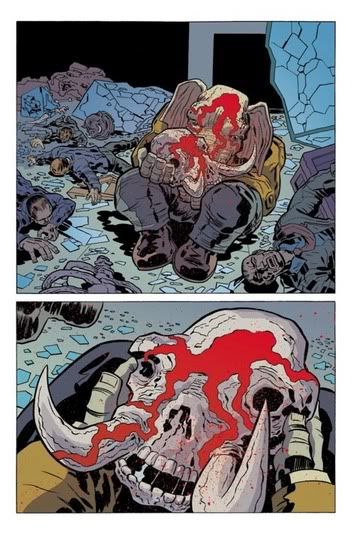 More artwork orgy at Newsarama
now
. Samples from like eight or nine different issues. And even more artwork is up
at CBR
. How fucking badass is this gonna be?!