Children of the Grave: Continuing my skyrocket to fame
Can't write much today - please forgive.
But I
do
wanna say how good it feels to get this in the mail--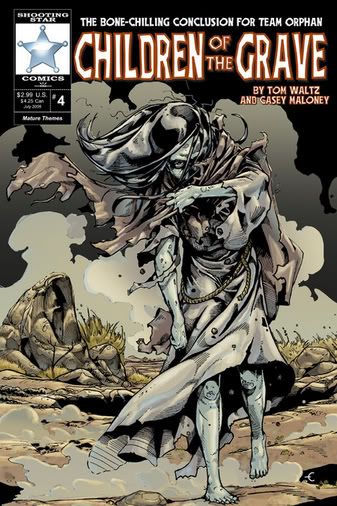 --and turn it over to find my name in print, on the back cover, as a quoted reviewer. (Damn, I need a scanner or a digital camera or something.) Y'all might remember me taking a look at this title back in
March
, when this bloggin' thing was all new-fangled and confusing to me.
Well, it still is, but it sure feels friggin' good to see such a sight. Got that interview printed in
Elk's Run #3
, too... happy days!