My pretties...
You know what made me laugh
today
?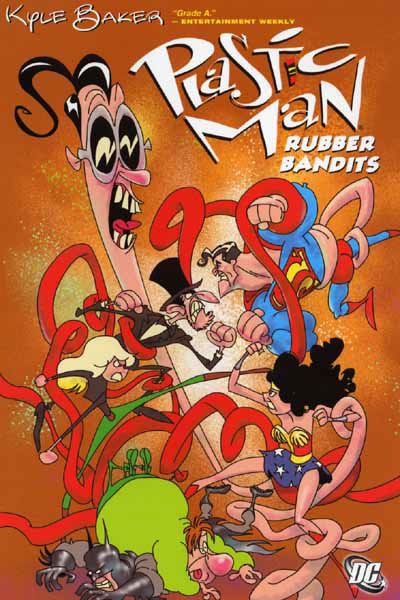 Cartoons aren't libelous, Woozy, because cartoons are clearly not real. Only an idiot would debate the plausibility of a comic book story.
*****
Ah, turns out the Eric Powell event at Isotope will also feature DJ SamSupa. Hmm. I'll have to wear a vest or something, in case he pulls another knife on me.
Or maybe I'll just have to keep my big, drunk mouth shut about the ***s...
*****
Whew, I know
I said
I wish Sam Keith would work with another writer, but I've got no fucking complaints about
this kinda shit
: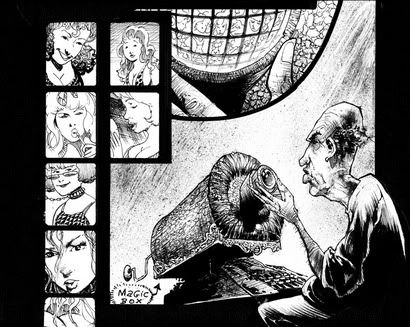 Y'know, I'd have thought that Kieth collaborating with someone would be a bad idea, art-wise, but his stuff with this Josh Hagler guy has been really fantastic.
Ojo
was Kieth's best book since
The Maxx
, you ask me. So
My Inner Bimbo
is something I'll be looking forward to.