Oh, also...
Just got this puppy in the mail: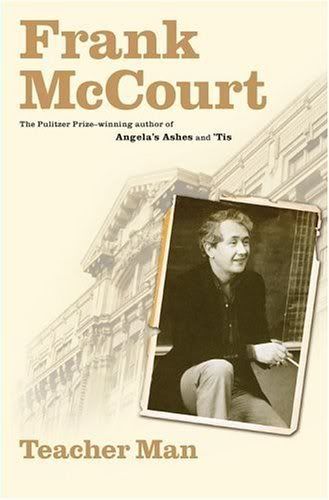 --and I'm crapping my pants with anticipation. Between
Angela's Ashes
and
'Tis
, McCourt's made himself one of my very favorite living writers.
Teacher Man
, the purported "last of the trilogy," is released tomorrow but I got mine early with a handy-dandy Amazon.com pre-order.
Gotta go read, now.
If I was anyone but me, I'd be so jealous.