Top Shelf Week: The Winner!
Well, really, the winner here was me. Had a great time reading all those books.
But the winner of my AEIOU Giveaway contest is... drum roll please...
Adam Mason!
Adam Mason!!
ADAM MASON!!!
Adam - who should drop me an e-mail with a mailing address - won the coin toss when the Kansas Buffalo came up. Have you seen this shit? There's a a buffalo QUARTER now? Like, the same exact year that they bring back the buffalo nickel? Fucking weak, Kansas.
Although, honestly, this
is
the coolest quarter since Tennessee did the music-themed thing.
All right. So. Looking forward, Rob Osborne's new graphic novel,
Sunset City: For Active Senior Living
, came out yesterday. I'm fucking psyched. Haven't read it yet - I'm on my way in just a moment. But you may remember
my interview with Rob
back around the time this was solicited, so count on my talking about this puppy when I'm finished with it.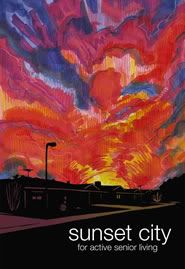 Also, from what I have read so far from this week's haul? Far and away, the best single one has been
Noble Causes #14
. Just truly stellar work. I'll be trying out Jay Faerber's foray into Marvel comics next week when Captain Universe / Hulk comes out.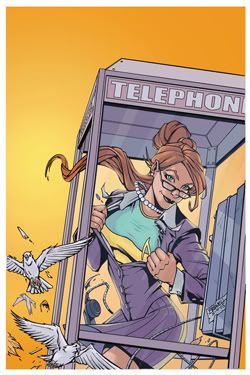 And my Bob Dylan thing? I'm up to
Bringing It All Back Home
. I don't know what everyone was so pissed about, the whole "going electric" thing. This is easily the best one since
Freewheelin'
. I'm loving it. Subterranean Homesick Blues, She Belongs To Me, Maggie's Farm, Mr. Tambourine Man, It's Alright Ma (I'm Only Bleeding), It's All Over Now Baby Blue... sweet Christ, this thing is
packed
with good songs. 'Course you know what this means... next step in the journey is
Highway 61 Revisited
. Think I may head on over to Amoeba today and see if they've got it cheap...
So, yeah - I'm loving all this shit lately.