Wood and Iron
The two big announcements from Wizard World Chicago that got me excited were:
Brian Wood's
exclusive contract with DC
and the new project it includes: a viking book called
Northlanders
, under the Vertigo imprint. Now, somehow, that just sounds awesome. Congrats to Bri and DC: I'll be looking forward to what you folks can make of it.
AND...
The new
Immortal Iron Fist
series,
written by Ed Brubaker and Matt Fraction
. My love for Brubaker's work is no secret around here, but I've also enjoyed a lot of Fraction's work
in the past
.
'Course, the immediate question to follow is
Who's drawing this?
, right?
Eagle-eyed John Voulieris over at
All The Rage
picked up the artist's own announcement this week that it will be
David Aja
, who's worked on
X-Men Unlimited
,
Marvel Knights 4
, the upcoming issue of Brube's
Daredevil
, and David Lapham's upcoming
Giant-Size Wolverine #1
.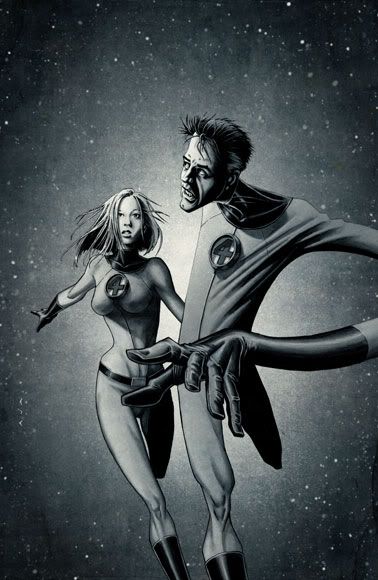 --which looks like good news to me. I've got sort of a "newcomer" vibe from the fellow's
website
and resume, but he already looks like a strong artist with just the sort of style to make this work.
The Immortal Iron Fist
, I'm predicting now, is going to be very,
very
good.