Comics events and Event comics
Those who follow me around all the time will find themselves at the
Isotope
this coming Wednesday, hanging out with Darick Robertson and having a generally great time, I'm sure. Can't wait; and James' idea for promoting the in-store is brilliant one, among his very best, I think; press release should be up soon about that.
*****
Just wanted to give Dan Slott the credit he deserves, for a minute.
See, so far, the promise that the "pro-registration" side of Marvel Civil War would be given just as fair a presentation and argument as the rebelious "anti-registration" side has been total bullshit. Everyone's on Cap's side and we all know it.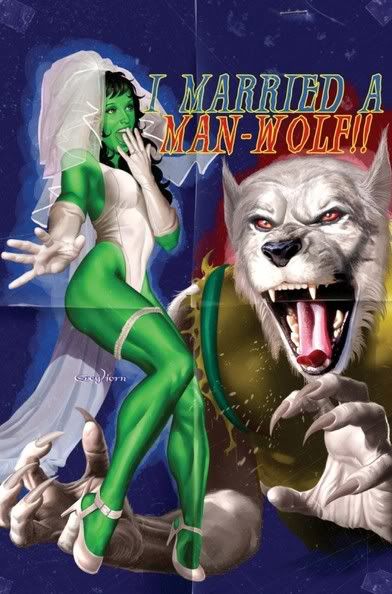 But - gasp! - Slott really threw a wrinkle in things with last week's issue of
She-Hulk
(#10, of course, and probably the best thing I read all week) when Shulkie herself stopped a super-hero and offered to help her register, explaining:
"...It's no longer enough to serve the public. We have to serve the public
trust
as well. They have to know we're properly trained. That we're accountable for our actions. It's what they expect from their police, firemen, and E.M.S. technicians. And as long as super heroes
choose
to be first responders, shouldn't they expect the same from us?"
--AAAAAAND that's the sound of inescapable logic and pretty much all the air out of Mark Millar's tires. Which is a shame, because I like his super-heroics quite a bit, but the political slant he's so often fond of including in his writing is... not for me.
Dan is the man. Best issue of
She-Hulk
in a while, too.