Stick and move, stick and move
What kind of Quality Controller would I be if I found this photo of notorious comics blogger McMillan the Villain and didn't share? Beware this cagey and vicious gentleman of the night...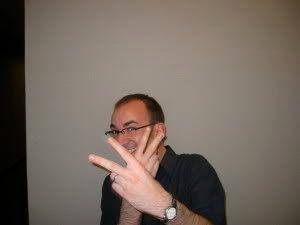 *****
Zilla beats me to the punch
again
with his
review
of
Invincible #29
, which did indeed kick fucking ass. Lots of drama in Kirkman's writing, but the show belongs to Ryan Ottley and Bill Crabtree, I gotta say. It's an intense extrrrrrravaganza, yes it is, and I'm hopeful that the story will return to Mark's life on Earth and all the cool subplots that have been building up over the last year or so. Don't get me wrong, I enjoyed seeing Nolan in action again, but I miss the cast Kirkman's spent so much time developing.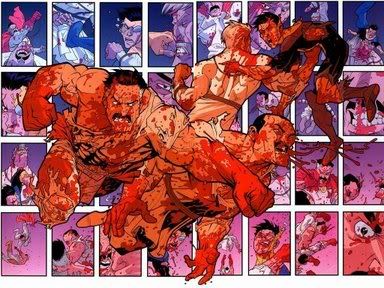 *****
The Isotope Communique has a
25-page preview
of AiT's upcoming
Continuity
, for those of you who may be having a slow comics week this Wednesday. Plenty of reading there... I'm off to check it out.